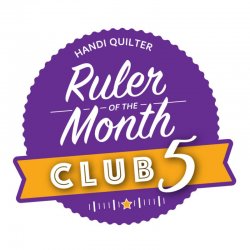 January

Ruler #5 in Heartfelt Series
Curved Crosshatch
You will be amazed at what you can create!

This month we'll be exploring the Curved Crosshatch Template

Join us for Longarm Club this Thursday as we come together to share ...

Thursday, January 9, 2020

2:30 - Longarm Club plus Ruler of the Month

We will meet at the shop this month. Looking forward to seeing you!!